When it comes to running a household or a business – stains happen! Daily activity, wear-and-tear, and accidents can create embarrassing stains and odors that diminish your quality of life. Here are some tips and tricks to help you maintain the surfaces in your home to keep them looking brand new!
Tough Carpet or Upholstery Stains:
Have you ever used a piece of furniture to cover an unsightly stain on your carpet? Or a blanket to hide an embarrassing upholstery stain? While this may be a quick, temporary fix, stains often harbor harmful mold, dirt, and bacteria that have no place in your home or business.
To extract tough stains, begin by using one of the following mixtures:
One cup of water + a few drops of dish soap
One cup of water + one cup or vinegar + one layer of sprinkled baking soda
After creating your cleaning solution, lightly dampen a towel and begin scrubbing the stain, before allowing it to sit for a while. After a few minutes, lightly dab the area with a clean, dry towel to begin lifting the stain.
If neither of these solutions works to remove the stain, it may be time to call in the professionals. The team at Sahara Carpet Care will use hot water extraction technology to remove stubborn stains and restore your carpet to its original condition!
How to Care For Your Carpet:
The carpeting in your home is a big investment. Regular care and maintenance will extend the life of your carpet, while keeping it looking brand new for years to come.
Vacuum at least once a week
Clean up spills as quickly as possible, preferably immediately
Avoid wearing out fibers by buffing out dents caused by furniture
Have your carpets professionally cleaned regularly to remove dust, allergens, skin cells, and grime that hides beneath the surface.
How to Care For Your Upholstery:
Upholstered furniture that is used on a daily basis is at risk of wear and tear that can reduce its lifespan and impact the air quality in your home or office. Proper care will ensure that your furniture remains fresh, beautiful, and functional.
Vacuum weekly to remove dust and skin cells from the surface
Spot-clean using a clean, damp cloth
For leather furniture, treat it with a leather conditioner on an annual basis
Address spills immediately
Have upholstery professionally steam-cleaned regularly to extract dust, dirt, sweat, and stains, and to restore fibers to keep upholstery fresh, clean, and looking brand new.
How to Care For Your Tile & Grout:
While it may seem easy to keep tile and grout clean, many owners don't realize that the porous nature of grout makes it susceptible to absorbing spills, dirt, and grime, leading to deep and unattractive staining.
Vacuum and mop floors regularly
Clean spills immediately, particularly spills that collect in the grout
Utilize door mats and area rugs to protect high-traffic areas
Have tile and grout professionally cleaned on a regular basis to prevent grout staining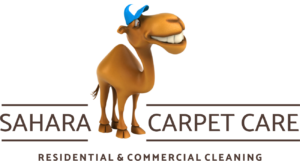 [email protected]
(407)-331 7633
Mailing address: 5401 South Kirkman Rd, Suite 310 Orlando, Florida 32819