Carpet Cleaning:
For three decades, our clients have trusted Sahara Carpet Care to provide superior carpet cleaning services to our community.
Not only do we remove up to 94% of common allergens, but we also use safe, EPA-compliant products. Our mission is to improve the air quality in your home or business by removing dirt and dust, without harsh cleaning solutions that impact the health of your family, colleagues, or pets.
We utilize a steam carpet cleaning method that uses hot water to extract stains and odors, leaving your carpets looking and feeling brand new. By using hot water, we eliminate the need for toxic cleaning solutions that may leave behind harmful residue. Steam carpet cleaning is safe, effective, and helps to extend the life of your carpets!
Tile & Grout Cleaning:
With Sahara Carpet Care, you'll never have to get down on your hands and knees to scrub your floors again!
Trying to properly clean tile floors is backbreaking work. Mopping the surface of the tile does not clean the porous grout that ends up accumulating years worth stains, dirt, and kitchen grime.
The experts at Sahara Carpet Care utilize a hot water extraction approach to remove stains and dirt hidden deep within the grout. Restore your floors to their former glory, while safely removing germs and allergens that lurk beneath the surface.
Upholstery Cleaning:
The upholstery surfaces in your home or business receive a lot of attention. In turn, they often become the home of countless allergens, dirt, and grime that wear out the fibers and give the furniture a lackluster appearance. Sahara Carpet Care will breathe new life into your upholstery using safe and effective fabric cleaners to extract dirt, and restore the beauty of your furniture to keep it looking brand new.

Our technicians are highly-trained in handling a variety of fabrics and materials, from microfiber, to leather, and everything in between!
Mattress Cleaning:
There's nothing quite like crawling into a bed of crisp, freshly-washed sheets. Although, clean bed linens will not protect you against a mattress that is stained or moldy, with germs and bacteria lurking beneath the surface.

We spend ⅓ of our lives in our beds – that's a lot of opportunity for our mattresses to collect dust, dirt, grime, sweat, and bacteria. Vacuuming alone isn't enough to clean it properly, but with Sahara Carpet Care's mattress cleaning surface, you will sleep easier knowing that your mattress is free from allergens, dirt, mold, and other harmful substances.

Having your mattress professionally cleaned on a regular basis will improve your home's air quality, extend the life of your mattress, and improve your health by removing elements that disrupt your respiratory health, and the quality of your sleep.
How Professional Cleanings Will Benefit Your Business:
The first thing that customers notice when they enter your building is the cleanliness and air quality of the space. If they are met with dull, lifeless furniture, stained carpets, and a mildewy odor, they will immediately pass judgement on the quality of your business. Avoid embarrassment and financial loss by ensuring that the carpet, tile, grout, and upholstery in your facility is cleaned and sanitized often. Your employees will appreciate coming to work each day and enjoying a fresh, clean, healthy environment to help increase productivity and boost morale.

At Sahara Carpet Care, we strive to support your enterprise by providing unmatched customer service, and exceeding your expectations with the help of our exceptional team of cleaning technicians.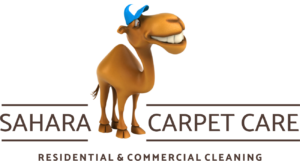 [email protected]
(407) 331 7633
Mailing address: 5401 South Kirkman Rd, Suite 310 Orlando, Florida 32819